liv ullmann

profile by Jaap Mees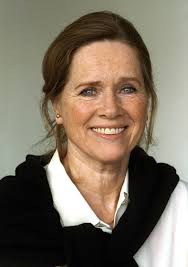 "Life is generous when you allow it to be."
Liv Ullmann is just asked to be Head of the Jury in the next Cannes Film Festival. A good choice, because only her very presence will guarantee that the several Palm Awards are going to be won by quality, humane films with a heart and soul. Ullmann is especially renowned for her acting in no less but nine Ingmar Bergman films. 'Persona', 'Cries and Whispers' and 'Scenes from a Marriage' are just three of these intense, demanding, but ultimately rewarding pictures.

Liv Ullmann was born in Tokyo of Norwegian parents, she went to Drama School in Londen and played her first role in the Norwegian film 'Fjols til Fjells'. Her part as Kristina in the Swedish film 'The Emigrants', directed by Jan Troell, won her a Golden Globe.

In 1992 Liv Ullmann made the change from actress to writer/ director. She made four features so far, of which two are based on Ingmar Bergman scripts: 'Private Confessions' and her latest' Faithless'. Her first film was 'Sofie' and her most successful one was 'Kristin Lavransdotter', based on Norwegian writer Sigrid Undset's famous novel.

Last January Liv Ullmann was interviewed in the NFT by Australian journalist Shane Danielsen. After the heavy, depressing and fascinating film 'Faithless' and having seen most of the Bergman films she appeared in, you would expect a serious, existential and angst ridden actress/director, but in the flesh Liv Ullmann is genuine charming, open-hearted, funny and full of charisma. She comes across as very honest and likeable. And as a screened film clip of the old Bergman film 'Shame' ('68) shows, she has the most beautiful blue eyes ever seen on the silver screen.

On Ingmar Bergman:
"Working under the sunlight of Bergman, makes me realise how good he is in comparison with so many other directors I worked with. Ingmar was a sort of cannibal, he used everything from life in his films. The strength of Bergman is that he creates an atmosphere of trust and he is very good in blocking the scenes.

After we broke up, our working relationship improved, because we didn't take our work back home to us. He was supportive when I started directing myself. Some young people see his films as filmed theatre, but they don't understand what film can be about. They think it's about quick cuts and camera angles. That's not film. Film is there to help you know more about life, than when you went in to the cinema. It's not this cut cut cut, kill kill kill sex sex sex approach. Now as an 82 year old man Bergman reads, listens to music, and he watches the sunrise in the morning. He does things that are life affirming.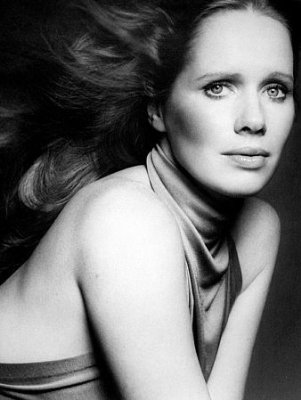 On her fellow actors:
Bibi Andersson, who I worked with in 'Persona' is still one of my best friends. We worked together in Norway for the first time, she is a very generous woman, our close friendship is much stronger than any form of competitiveness. Erland Josephson is also a very good friend. He has been in all four of my films, he is always full of stories, laughter and is a very good man.

Cate Blanchett is I think the best young actress of her generation. A real kindred spirit. I would like to work with her. When I was younger, I was sometimes ashamed to be an actress, I didn't see it as a profession. Now I think actors are creative and wonderful beings, they are the main ingredients in the film. As a director it's important to be open with them and to built trust.

You can see for instance in my last film 'Faithless' how beautiful Lena Endre acts. In the key scene where she tells her daughter, that she is going to break up with her father, we did two takes. The first one was technically beautifully acted, I asked her to do it again, but this time Lena allowed her self to be the character, to throw herself in to the part. Her naked face showed the true emotions. It was dead silence on the set. Life is generous when you allow it to be.
On the sense of wonder:
I am worried that young audiences don't experience the magic, the sense of wonder in films anymore. They are influenced by what I call "slice" movies, too fastly cut, I don't think modern films really look at people anymore. When I was young, we were thrilled to see films like Vittorio de Sica's Bicycle Thieves, and Umberto D. It's essential to be a participant, to be involved.

Woody Allen meets Ingmar Bergman.
When I was asked to do a musical in New York, which was rather strange, because I couldn't sing nor dance, I had the chance to introduce Bergman to Woody Allen. Ingmar is a rather reserved man, who doesn't leave his hotel. So I had to bring Woody Allen to his suite, joining us to have dinner .Both filmmakers admire each other very much, in fact they were so in awe of each other, that they hardly said anything at all! Woody Allen thanked me many times on the way back in his limousine, and Bergman phoned as well to say that he thought meeting Allen was really special!

Next to be a successful actress and director, Liv Ullmann wrote her autobiography 'Changing'. About her relationship with Ingmar Bergman she says:
"Perhaps our love originated in the loneliness we both had known. We longed to have no secrets from each other. We yearned for the courage to surrender ourselves….
Our needs became impossible to satisfy. That became our hell. Our drama."

Outside her film work Liv Ullmann is a UNICEF Goodwill Ambassador for more than 20 years now and she has been Chairman of the International Rescue Committee.