review by Jaap Mees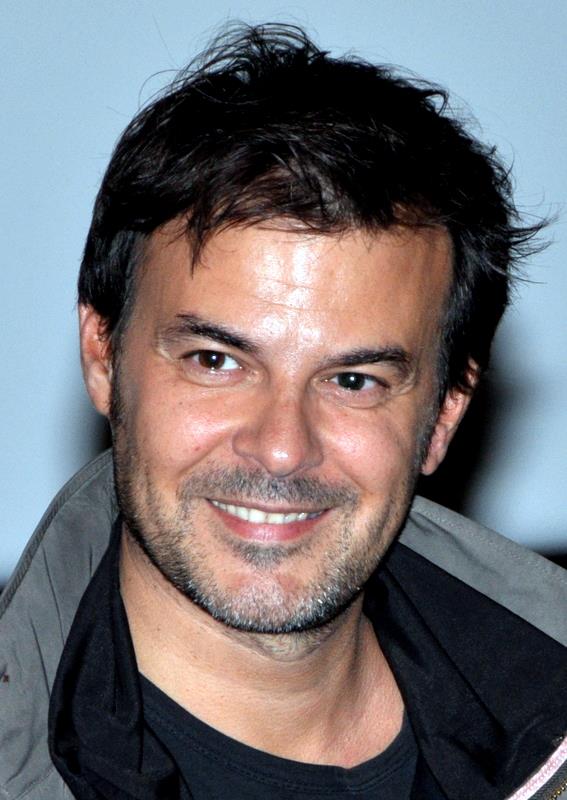 Francois Ozon (1967) is one of the new young French film directors who's reputation is growing steadily after making one featurette ('See the Sea') and four features: 'Sitcom', 'Criminal Lovers', 'Water Drops on Burning Rocks' and his latest film 'Under the Sand'. Ozon studied film making at the Parisian FEMIS film school and made more than 10 inventive, quirky shorts.

'Under the Sand' reminds you as viewer that the basic pleasure of film is watching fascinating people on the screen. Cinema (or theatre) is probably the only place where you can stare unashamedly at people, without any embarrassment. And the enjoyment is even bigger when you can look at a fascinating and beautiful woman like Charlotte Rampling. She is the protagonist in 'Under the Sand', who is present in almost every single shot. Charlotte Rampling worked with many illustrious filmmakers like Visconti ('The Damned'), Cavani ('The Night Porter'), Woody Allen ('Stardust Memories'), Oshima ('Max my Love') and Parker ('Angel Heart'). One of the last British films she appeared in was 'Wings of a Dove'.

'Under the Sand' is about a middle-aged, happily married couple Jean (Bruno Cremer) and Marie (Charlotte Rampling) who visit their country house for a short break. The next morning they go to the beach, Jean goes swimming, while she is sunbathing and he never returns. Did he drown, has he committed suicide or did he just leave his wife?

Back in Paris, Marie tries to pick up her life, but doesn't want to give up on him. At a dinner party she meets Vincent, a younger man, who is besotted with her. They start an affair, but Marie can not forget Jean, who she imagines to see in the house when Vincent leaves a first message on the phone. When they make love later on, Marie sees Jean watching round the corner. This imagining and denying the dead of her husband is all part of her mourning process. Even when she gets a call that Jean's body is found, she still doesn't think it's him, because when she identifies the body, she insists that the watch found on him isn't his.
Francois Ozon takes his time to portray Marie and so allows the film to breath. You can see in the relaxed and natural way Rampling acts that she has a good rapport with Ozon. To keep the momentum going he often cuts to action like a dripping tap, or rolling waves in the sea. Charlotte Rampling carries the film, she is practically in every shot, with her performances in 'The Night Porter' and 'Henry VIII and his Six Wives' it's her best role to date. She resembles a Siamese cat, beautiful, shrewd, allusive and mysterious. Her pretty classical features, grey-blue eyes: distant one moment and warmly sympathetic the next. Her supple, feline body and sexy voice haven't faded at all. Like other excellent actors (Ralph Fiennes, Juliette Binoche and Cate Blanchett eg), she has that rare quality of a perfect balance between strength and vulnerability. When you look at her filmography, you can't help thinking that her limitless talent deserved more gifted directors like Cavanni, Visconti and Ozon. There are too many mediocre films there.

It's brave of director Francois Ozon in a time obsessed of staying young, to centre his film round a character in her mid- fifties, although Rampling shows how relative age is. He didn't want her to use any make-up. Especially in Hollywood nowadays, it's hard for any actress over forty to get a decent part. That's why the plastic surgeon- industry is doing such good business, women(and some men) must look young at all costs. So in the land of fake even the faces and bodies are not always natural.

It's interesting to see how versatile Ozon's film route is so far, from making a
Bunuelesque first feature 'Sitcom', via a dark fairytale 'Criminal Lovers' and an early Fassbinder adaptation 'Water Drops on Burning Rocks' to 'Under the Sand', an in depth, subtle, psychological study of a bereaved woman.