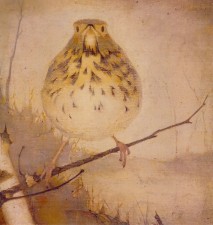 Vanaf 1 oktober begint 40 dagen de crowdfundcampagne bij Voordekunst.nl voor mijn documentaire VOELBAAR LICHT over fijnschilder Jan Mankes. Op de link https://www.voordekunst.nl/projecten/12618-voelbaar-licht kunt u deze vinden.
Vriendelijke verzoek deze link te delen met vrienden, bekenden en Jan Mankes liefhebbers.
Trailer:https://youtu.be/SEQsfvmoxKs
From 1 Oktober started for 40 day's the crowdfundcampaign at Voordekunst.nl. On the links above you find more information.
A donation is ofcourse very welcome to help realising my documentary. Especially the editing. If you can't or don't want to contribute, please share this message with friends, colleagues and artlovers. Thanks very much!