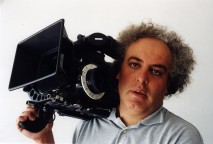 Op het digitale internationale Mena filmfestival in Den Haag is mijn documentaire 'Koutaiba: my camera is my soulmate' te zien.
Dit jaarlijkse filmfestival vertoont films, kort en lang, uit het Midden-Oosten en Noord-Afrika.
Ook 'Stories of Passers Through' wordt gedraaid van Koutaiba Al Janabi(Irak). Gaat dat zien! Van 11-13 juni gratis.
Zie ook deze site (kopje Actueel) voor mijn eerdere interview met Koutaiba Al Janabi voor Talking Pictures (UK).
Mijn film is te huur voor 5 Euro of te koop voor 10 Euro bij Vimeo.com.
https://vimeo.com/ondemand/Koutaiba